Join us for a back country trip into the Uinta Mountain Range on one of our back country fly Fishing excursions.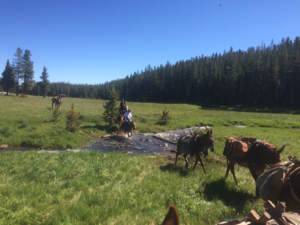 Choose to stay in our Tent camp where you will enjoy  some of the west's most exclusive camping spots! Packing in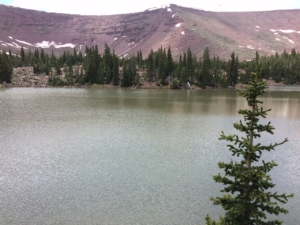 horse back, sleeping in wall tents and sitting around the fire every night are just some of the best parts of our pack trips. Fly Fish for Brook, Cutthroat, Brown, Rainbow and Tiger Trout on which ever trip you choose or make the most and chase multiple species on one trip.
Types of flies:
Dry Flies – Adams, Callibaetis, Callibaetis Cripple/Emerger, Gray Drake, Gray Drake Cripple, Rusty Spinner, Midges, Green Drake, Green Drake Cripple, Damsel Fly, Mice, Caddis, Buffalo Caddis, PMDs, PMX, Hoppers, Ants, Beetles, Yellow Sallys
Nymphs – Zebra Midge, WD 40, Brassies, Pheasant Tails, Scuds, Sow Bugs, Damsels, DragonFly Nymph, BH Drake
Streamers – Small Leeches, BH Buggers, Articulated Streamers, Woolley Buggers
If you do not like sleeping in a tent choose to stay at Spirit Lake Lodge and . Spirit Lake Lodge offers the perfect base for exploration of the High Uintah Wilderness and the Ashley National Forest. Rustic style cabins sit lakeside to breathtaking scenery and wildlife.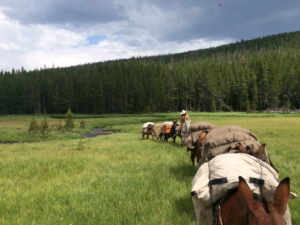 The Uinta Mountains also offer tons of hidden lakes and camping sites.  We will help you get to these secluded sites via horseback. If  you want to stay in the mountains over night or just pack in for the day we can help you create the trip of a life time!